Allow yourself time to relax too!
No matter what the weather is like above the rugged summit landscape of the Enns Valley – treat yourself to a little time out in between. After a day full of activities, your body longs for some regeneration. Our wellness area with its walls made of old wood invites you to linger! The scent of Swiss stone pine, which adorns the walls in the spacious sauna, fills the room and has a calming aura! While you enjoy the nurturing scent experience of essential oils during an infusion, your gaze can wander through the recessed window towards the Dachstein massif. If you only need a short warm-up phase for your muscles, our infrared cabin is also available.
Information about the wellness area
We offer our guests various amenities in the house and on the terrace!
Swiss stone pine and old wood sauna
Relaxation room with exit to the terrace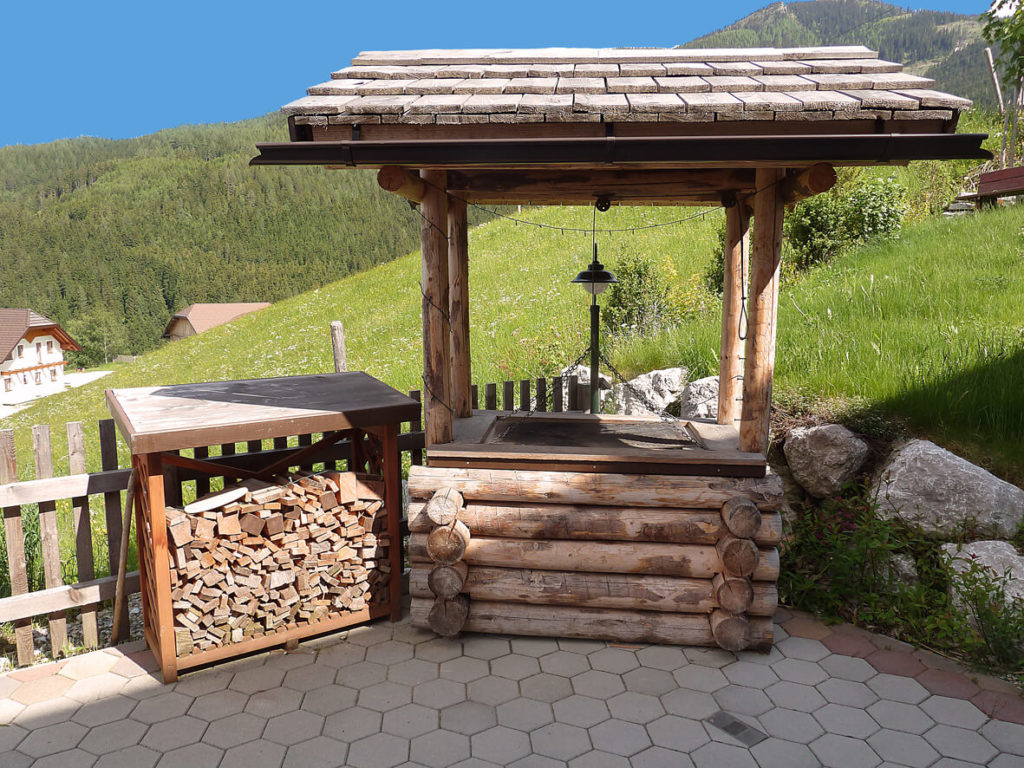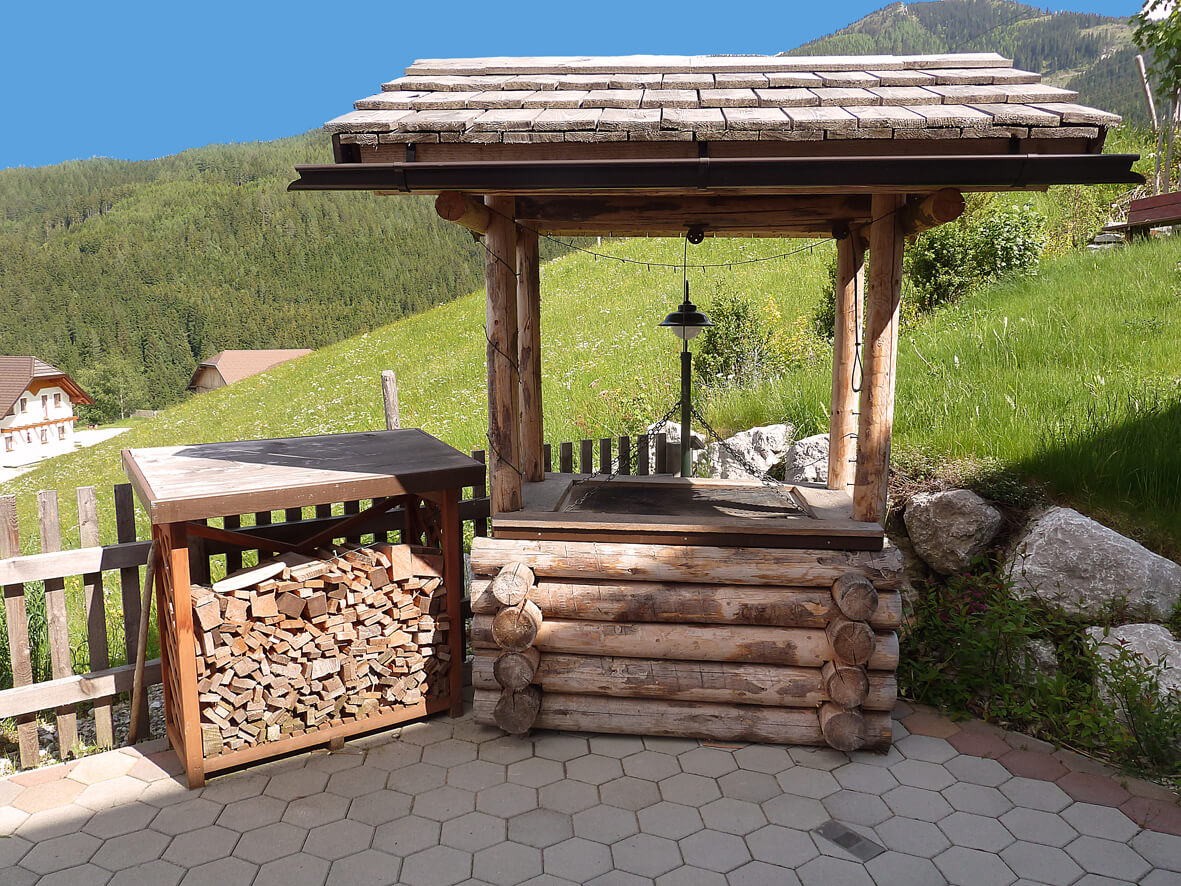 To cool down, you can bravely dive into the fresh spring water, which is only a few degrees warm, or use the cold water showers. Afterwards, you can relax to your heart's content on comfortable recliners in the relaxation room. The view of the Stoderzinken, Kammspitze and Grimming peaks opposite may give you ideas for your next mountain tour!  The illuminated niches of the walls clad in old wood create a romantic atmosphere after dusk, inviting you to linger. But didn't you want to treat yourself to another infusion?